FOUR Main Points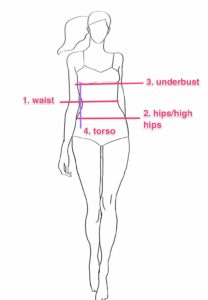 1. Waist – the smallest part of your body, usually above the belly button
2. Hips/High Hips – below the belly button and just above the buttocks
3. Underbust – under the breasts
4. Torso – measuring to the side (don't bend), from under your breast to your hip bone
Size Charts
*The measurements below are more or less the exact measurements of the garments.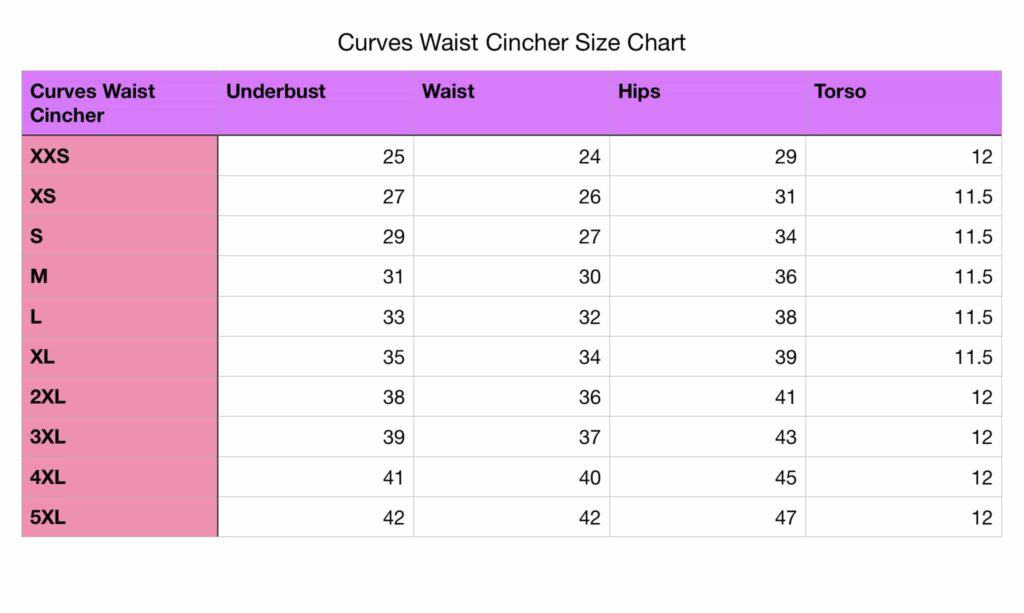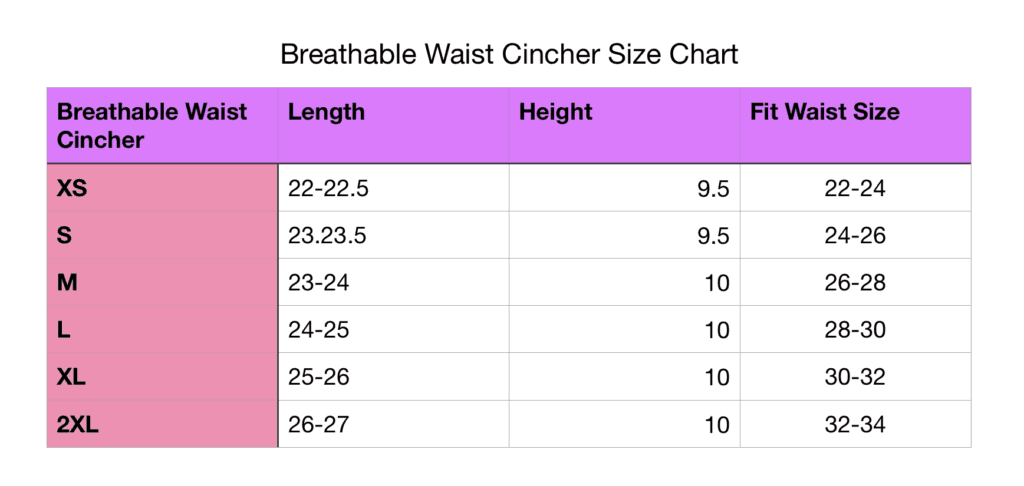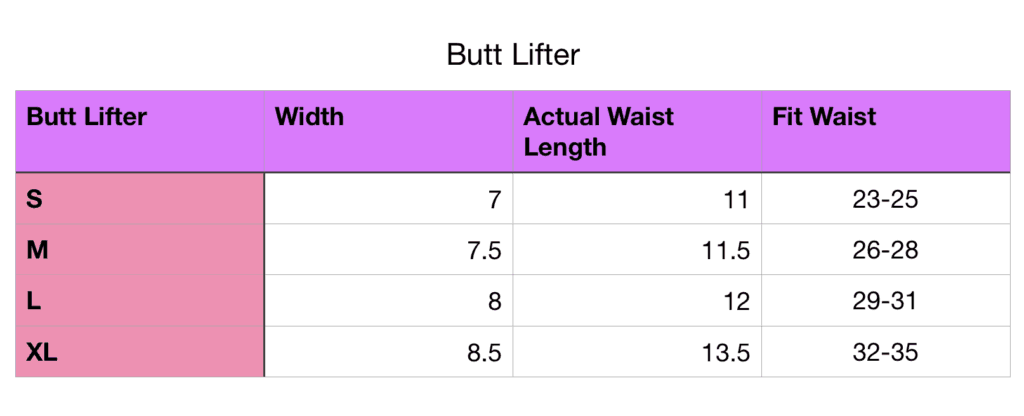 Few Tips Before Choosing Your Size
Before you measure yourself, take a deep breath and exhale.

If you are in between sizes, choose the bigger size. It's safer especially if you've never worn any constricting garments like a waist cincher before. It will still be effective.

If you think you are ready for or can handle a tighter fit, get the next smaller size. It's going to be a struggle to put on during the first 3-5 days and you might need help but eventually, it will get easier as your waist gets smaller.

Follow the size of the body that you want to eliminate and adjust accordingly. For example, if you want to get rid of that belly pooch, you should lean towards following your hip size more than your waist size. 

Our regular waist cinchers have an 11″ to 12″ torso length. These are good for most individuals. However, if your torso length is lower than 10″ or more than 12″, you will need a shorter or a longer waist trainer. For those who have a short torso, you may opt to get the Breathable Waist Cincher or the Curves Waist Belt.

This size chart is just a guide to help you. If you are still unsure, send us a message with your measurements and a picture of your body so we can recommend the right size for you.

Knowing your right size is very important to achieving a sexy, hourglass figure.
Need Help With Your Size?