Living here in the Philippines, the weather can be really hot and humid. And waist training in this kind of weather can be challenging.
In my experience, there are a couple of factors to consider when you want to make your waist training journey so much more comfortable. One is to evaluate how sensitive your skin is and secondly, how much "sweaty" are you going to get when waist training.
Your skin's sensitivity is important because you will be wrapping your abdomen with a very constricting garment most of the day. The friction is gonna be there no matter what, even if you plan to just lie down the entire time. Although the inner lining of our Curves Waist Cincher is made of cotton and is very comfortable to and safe for the skin, rashes or some redness may still occur depending on your skin type. This is normal. The way to address this is through prevention.
Furthermore, if you plan to workout with a waist trainer, the sweat combined with the heat trapped inside your waist trainer, can cause heat rash. If your sweat glands are blocked and your sweat cannot evaporate out of your skin, then rashes may occur. I also experience this (although I learned not to use my waist cincher for workouts because I've broken a few waist cinchers already due to too much bending). I use the Waist Belt for workouts. Anyway, I don't really sweat a lot and I only experience mild redness when I do errands and I had to walk under the heat of the sun for some time, or when it's really, really hot, I do get a bit of a rash. But they go away once I remove my waist cincher. Again, we all have different skin types. So if you think your skin is a bit sensitive, then you should do more precautions.
Again, we've mentioned this before and we'll say it again, if the rash doesn't go away and you suspect it to be more of an allergic reaction (coz' some are allergic to latex) then you should have it checked by a doctor.
So how to ensure that you get a wonderful experience from waist training using our waist cinchers? Here are some TIPS for you!
Tip # 1: Know Your Correct Size
It is VERY IMPORTANT to know your correct size. You can check out this page on how to measure yourself properly, plus take a look at our size charts, to know what is the correct size for you. Your shirt size is NOT THE SAME when you're looking for your waist trainer size. If you need help with sizing, just comment down below or use our contact form here.
Tip # 2: Wear A Thin Shirt Underneath
Or any piece of (at least cotton) fabric really, that's long and wide enough to cover your tummy. That added layer between your waist trainer and your skin will protect your skin from rashes and make your journey more comfortable, especially for those with sensitive skin.
Although not made of cotton, I find the Uniqlo AIRISM Tank Top very comfortable to wear with my Curves Waist Cincher. It's super lightweight and smooth, and as I researched on its material, I found that it's actually perfect for waist training. Not only is it breathable, keeping you cool and dry, it also has moisture-wicking function. So this technology draws moisture or sweat away from your body and helps it evaporate.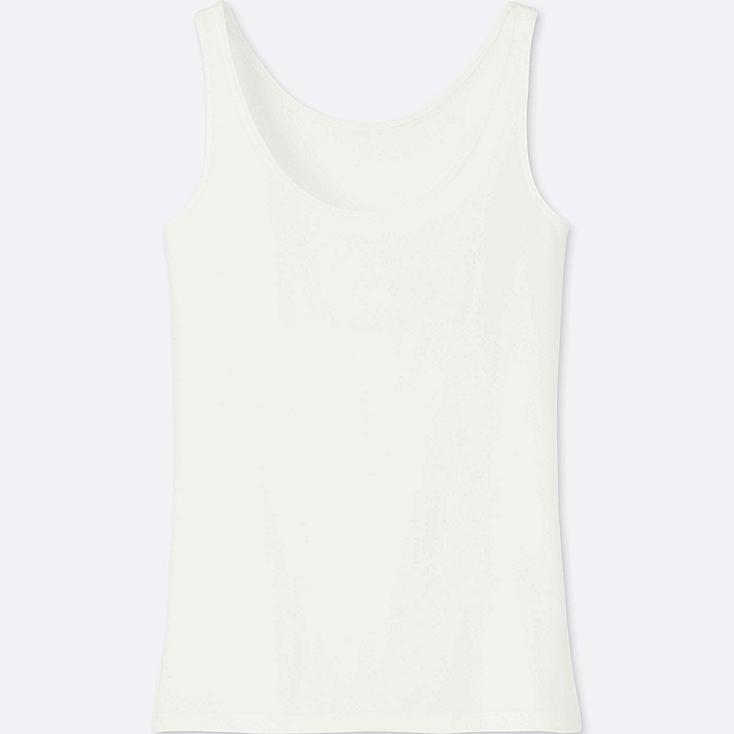 Tip # 3: Moisturize Your Skin
Honestly, I always forget to do this. I only remember to put lotion when I feel my skin turn really dry. But regularly moisturizing your skin will keep your skin healthy and smooth. Just make sure you do it when you're done wearing your waist trainer and not when you're just about to put it on. And we know to put lotion when our skin is clean and all dried up. 🙂
Tip # 4: Wear A Comfortable Bra
Depending on your preference, you can either wear an underwired bra or a wireless bra. Just make sure that you're comfortable in it. Since I'm still breastfeeding, I find nursing bras that are wirefree the most comfortable to pair with my waist cincher. And I especially like those bras with wider sides to help keep those side fats in. 🙂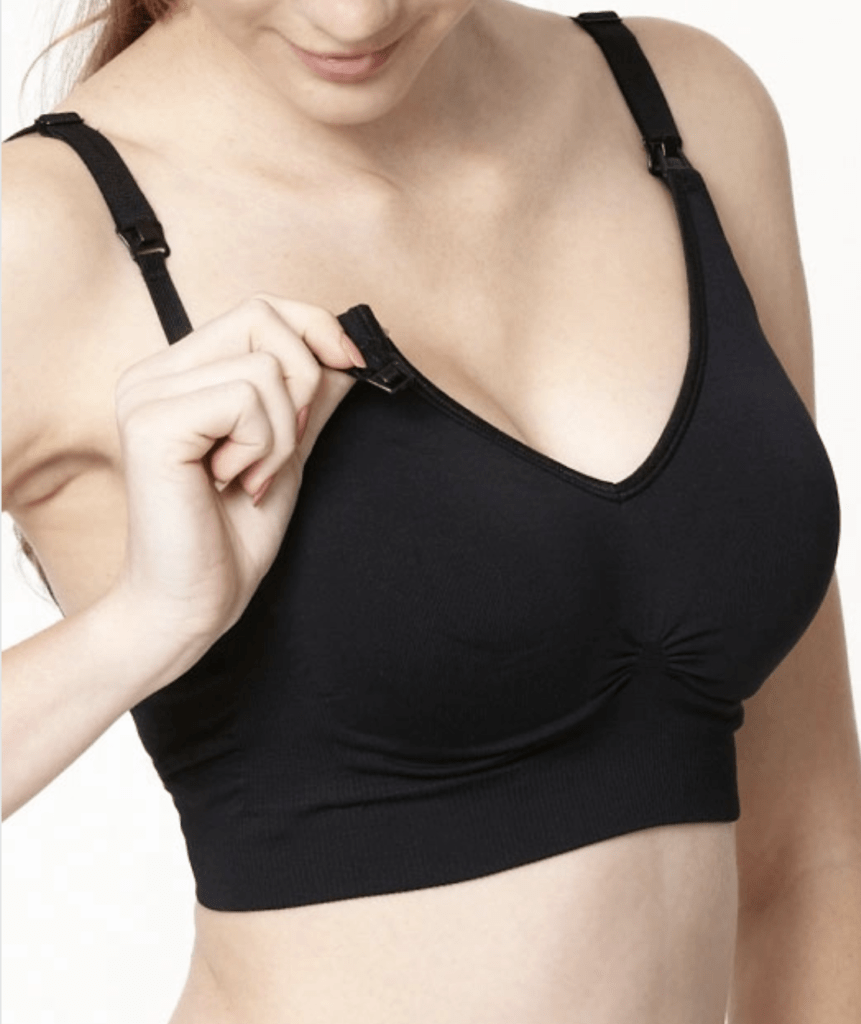 If you are not nursing, then you might find that wearing an underwired bra while waist training is better. Although there is a concern with wired bras that they may add to that constricting feeling when you waist train. The boning from the waist trainer is already pushing your breasts up, so wearing an underwired bra, which does the same thing, may be too much. With that said, we had gals from our group find that it not only makes your look great overall, it also helps with the side fats.
Sport bras are also comfy bras to wear while waist training, especially for those who are blessed with big(ger) chests. 🙂
Tip # 5: Keep Your Back Straight
One of the benefits of waist training is it helps with your posture and back problems. It sort of forces you to have good posture.
When you wear a waist trainer, it will be more comfortable if you keep your back straight and avoid slouching. When you slouch, the boning from your waist cincher is going to dig in to your body, especially when you are sitting down (it may dig in to your pelvic bones). And it is going to be super uncomfortable. So keep those backs straight! That's why we also recommend our Curves Waist Cincher for those whose work requires them to be sitting down on a chair for the most part of the day. Even if you don't want to waist train, wearing a waist cincher at work will provide you with good posture and prevent you from having back pains.
You can check out the experience of one of our gals from Curves Squad here. She shares how she kept it comfy and solved her rash problem when waist training. 🙂