Have you ever wondered how the Kardashians get their curvaceous, hourglass figures? Well, it's not just about the genes. The Kardashians and a lot of celebrities practice waist training and use waist trainers to have small waistlines.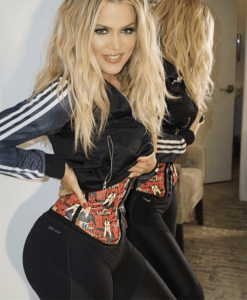 Waist trainers or waist cinchers are garments that you put around your waist to contour them or shape them. You wear them to make your waist smaller and have that hourglass figure. There are many forms or types of waist trainers. But the Curves Waist Cinchers are the more modern and efficient type of waist trainers in the market.
The practice of binding ones torso has been around for years now. Our parents and grandparents had done this postpartum to get back their pre-pregnancy bodies. The garments/materials they used were different, but the goal and the desired outcome are the same to this day.
Wearing a waist cincher can instantly take off inches from your waistline. If worn consistently and properly, you will be able to maintain that tiny waist permanently. Waist training also improves one's posture. It prevents you from slouching and makes you practice good posture.
Here's a video from Ceena about what is waist training and how it has helped her in her journey to a sexy body. 🙂